PlayTell is a software and an app designed to provide parents with peace of mind; daycare staff with a quick and easy to use reporting system; and administrators with a powerful management tool. 
3 different users, 3 different needs, 3 different platforms - all connected through 1 system.
The tablet platform - used by the staff
Designed to document daily activities with detail; Provide child's important information.
Design goal:

Easy and fast documenting process that saves the staff time and effort.
(Prototype demo of user journey at the end)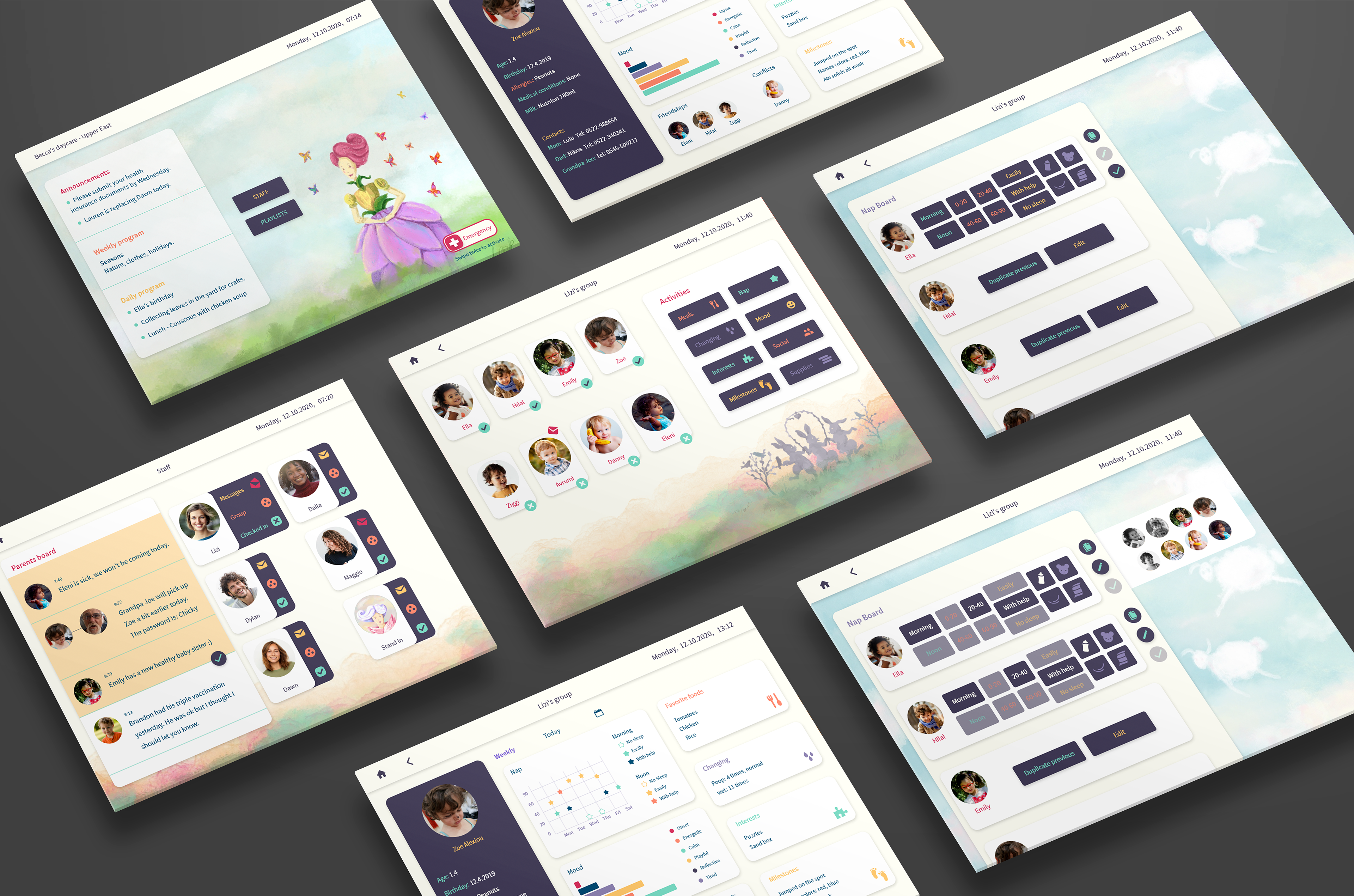 The mobile app - used by the parents
Parents get updates about activities (documented on the staff's tablet); communicate with the daycare and each other; have access to useful information; view live camera.
Design goal:

to provide one app for all matters regarding daycare and daily updates.
(Prototype demo and promotional clip at the end)
The desktop platform - used by administrators
Serves both as the back-end system for the tablet and mobile apps, and as an ALL IN ONE administrative tool to manage enrollment, staff, supplies, etc. All organized in a powerful and comprehensive system.
​​​​​​​
Prototype Demos for each platform. See how it all works
Promo clip for the mobile app. Motion graphics