Terminal X is a fashion Ecommerce website that works with specific brands, some of which - exclusively.  
The origina

l website ha

d a visual overload, a frustrating navigation experience, and targeted mostly young audience.
My goal was to design a clearer flow and customer journey and an elegant look to boost credibility and reach a wider range of customers.
(Prototype demo follows the screens)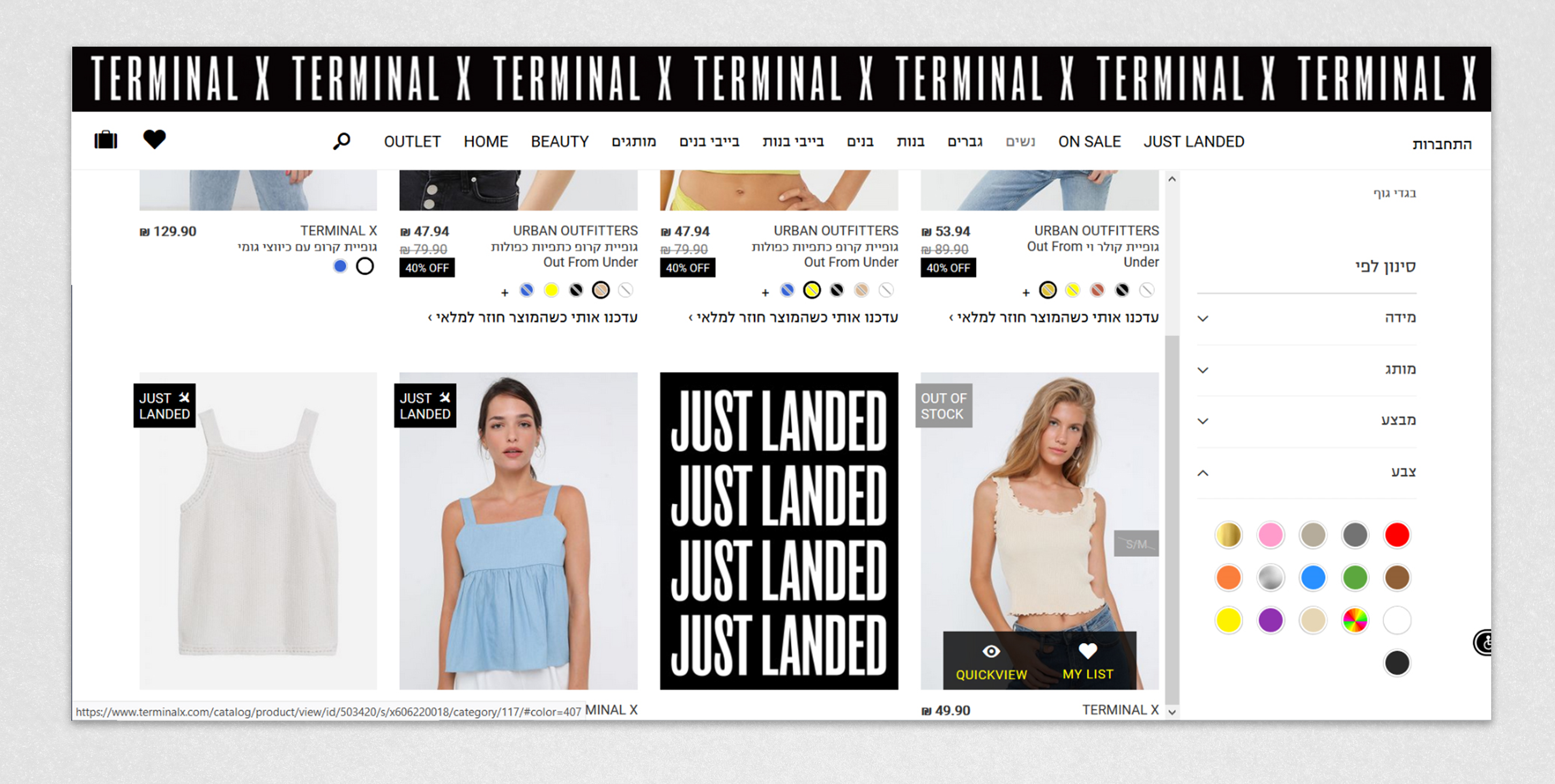 The redesigned home page:
- Interactive hero ima

ge pro

moting current items with details and a direct link
- 3 columns category layout
- Narrowed down navigation bar
- Option to reselect size, color and quantity from within the cart.
- Option to save for later / reload to cart a saved item.