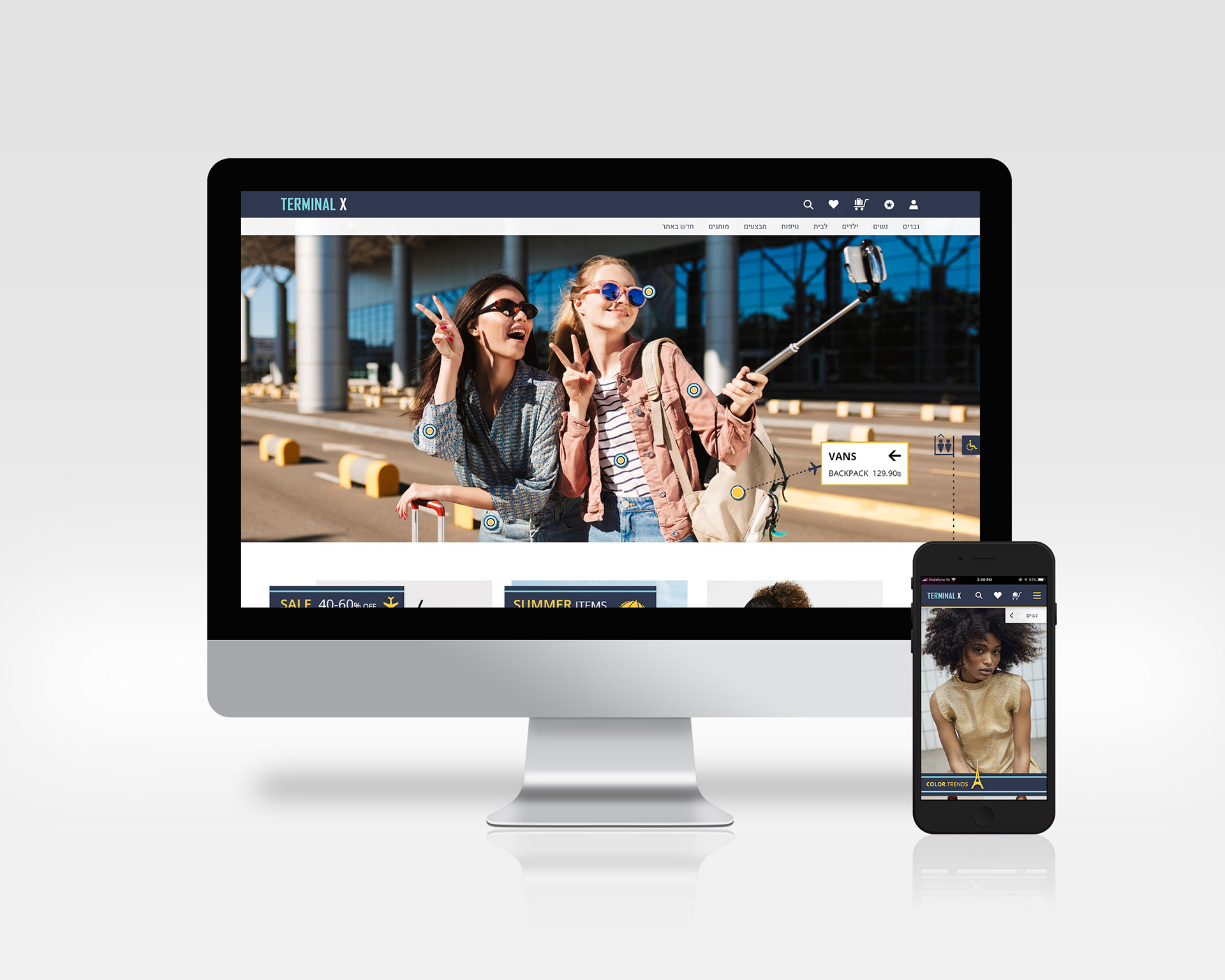 Redesign of the Terminal X e-commerce website.
The original website suffered from a visual overload, a frustrating navigation experience, and targeted mostly young audience.
My goal was to design a clearer navigation flow and a more clean and elegant look which not only makes the user's experience easier but also boosts credibility and reaches a wider range of customers.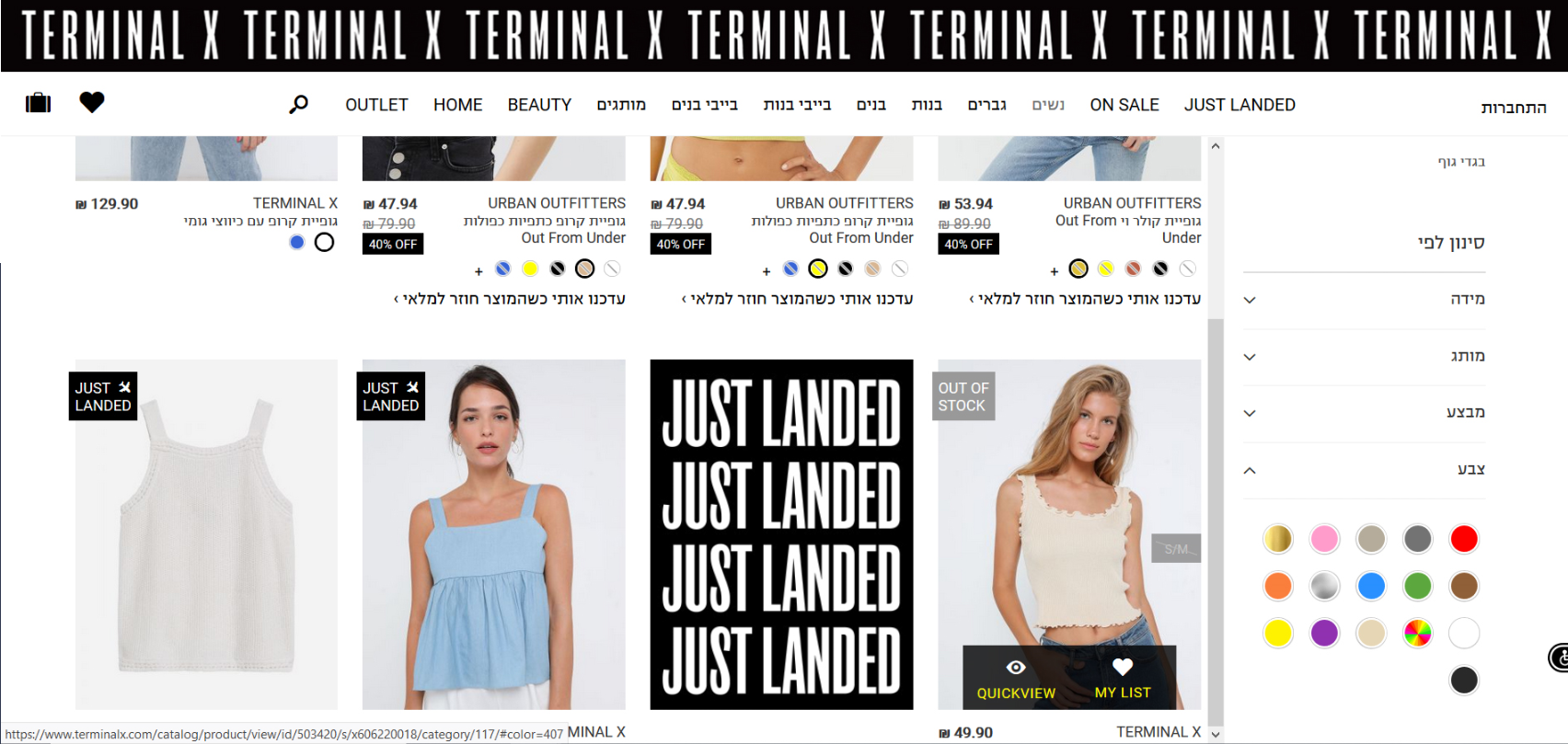 The new home page design:
- Interactive hero image promoting current items with details and a direct link
- 3 columns category layout
- Narrowed down navigation bar